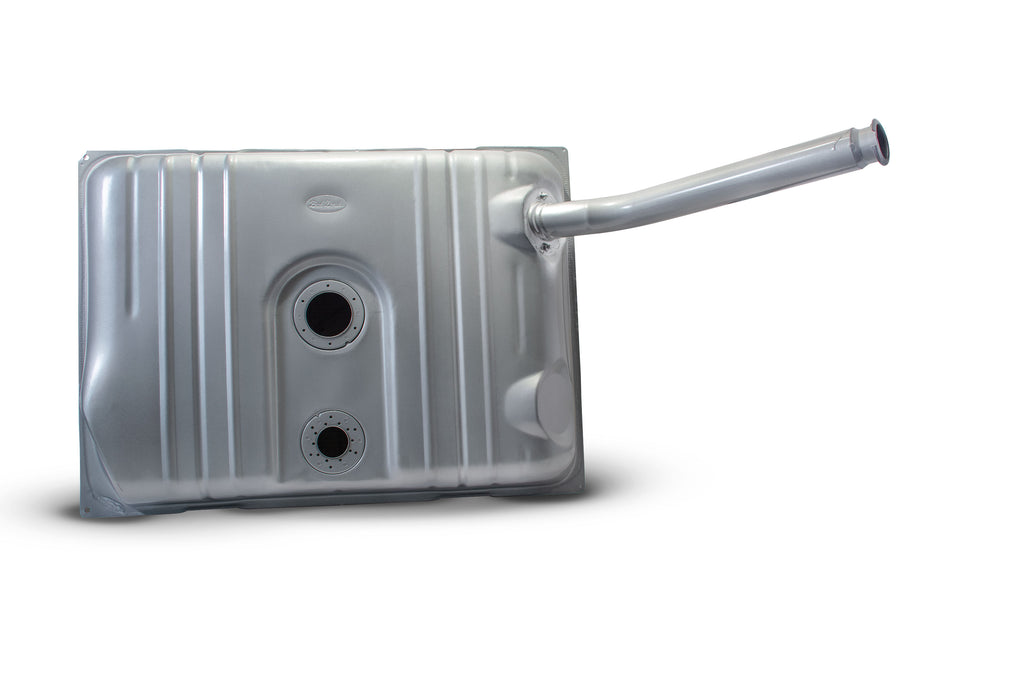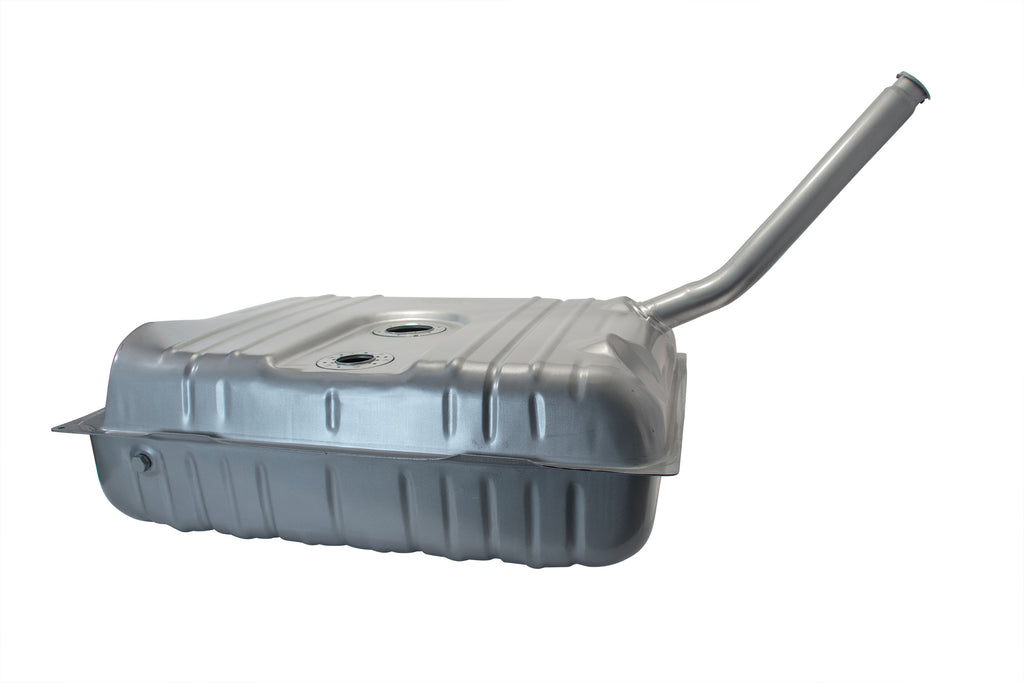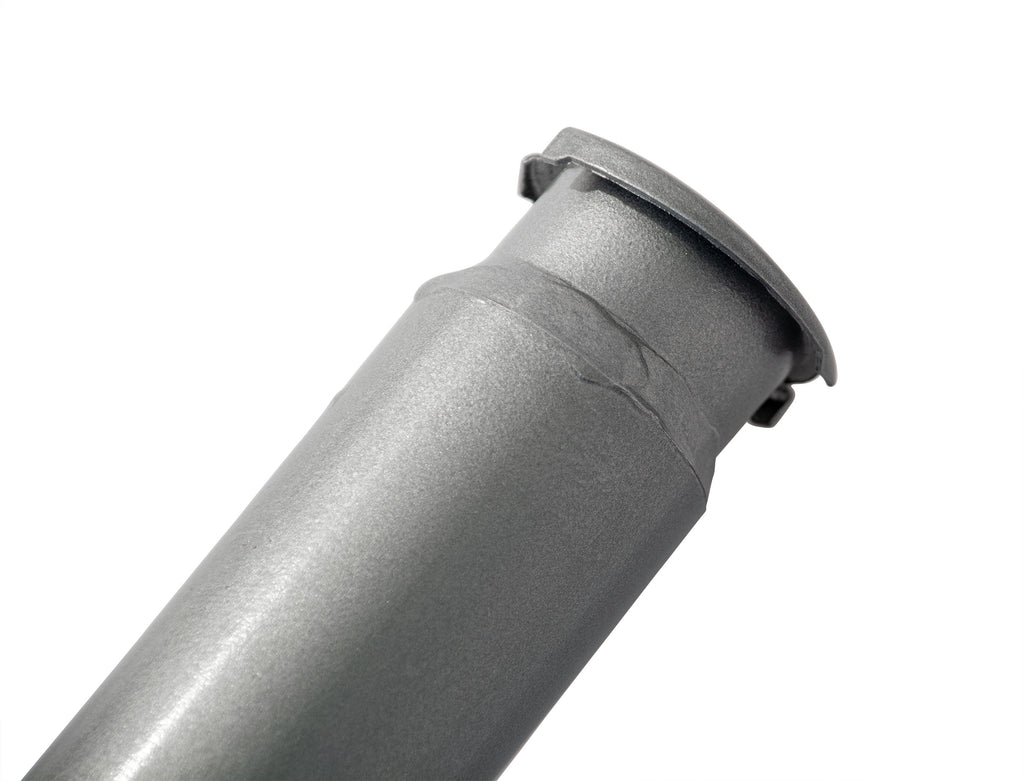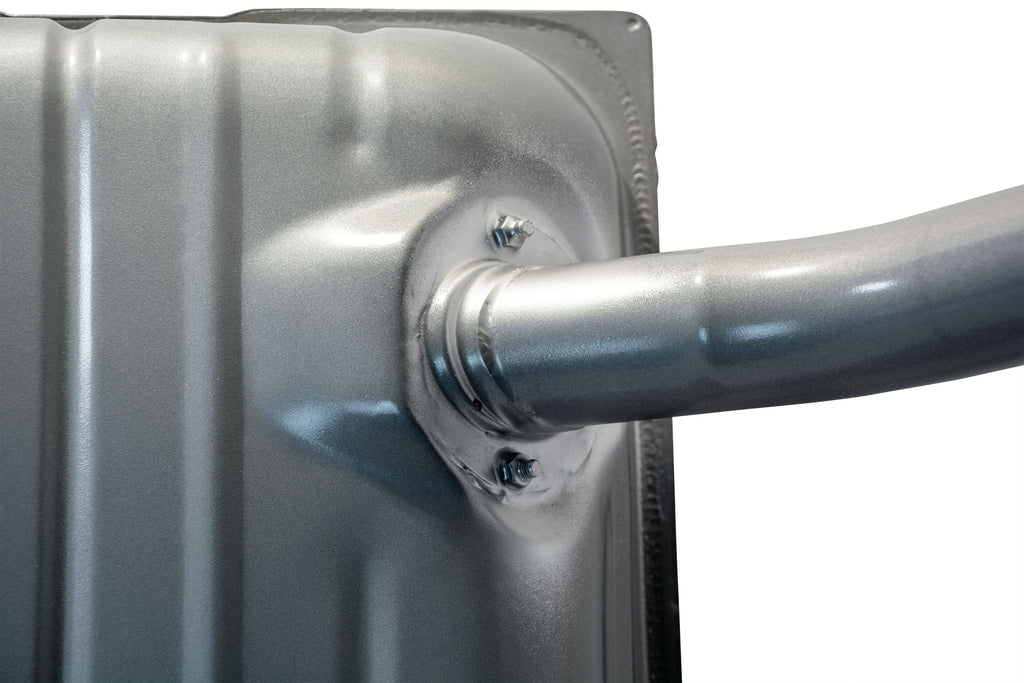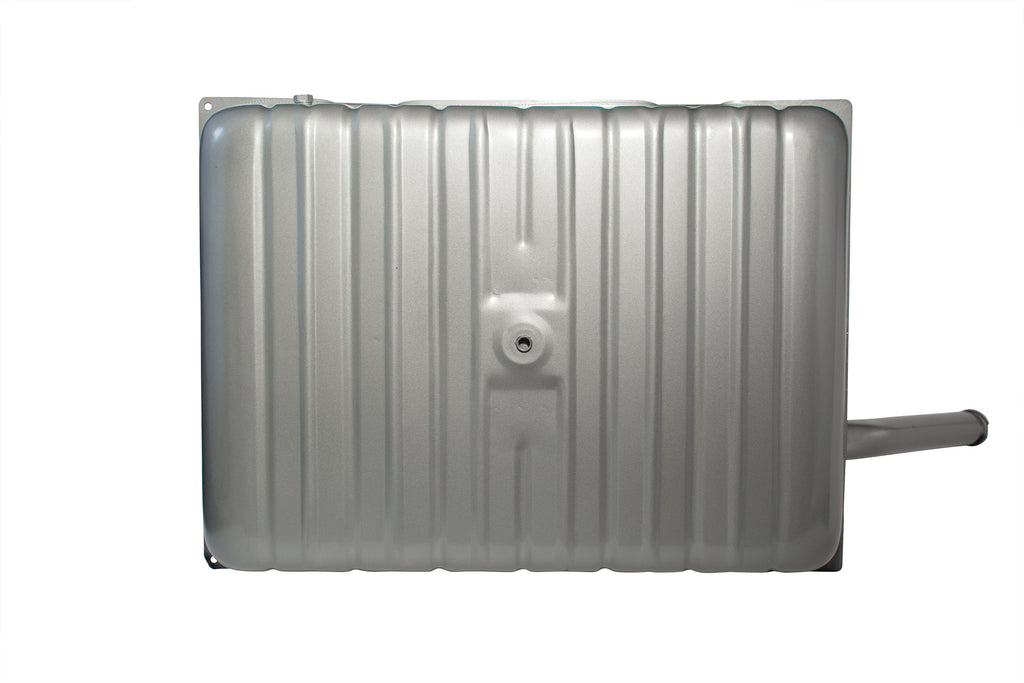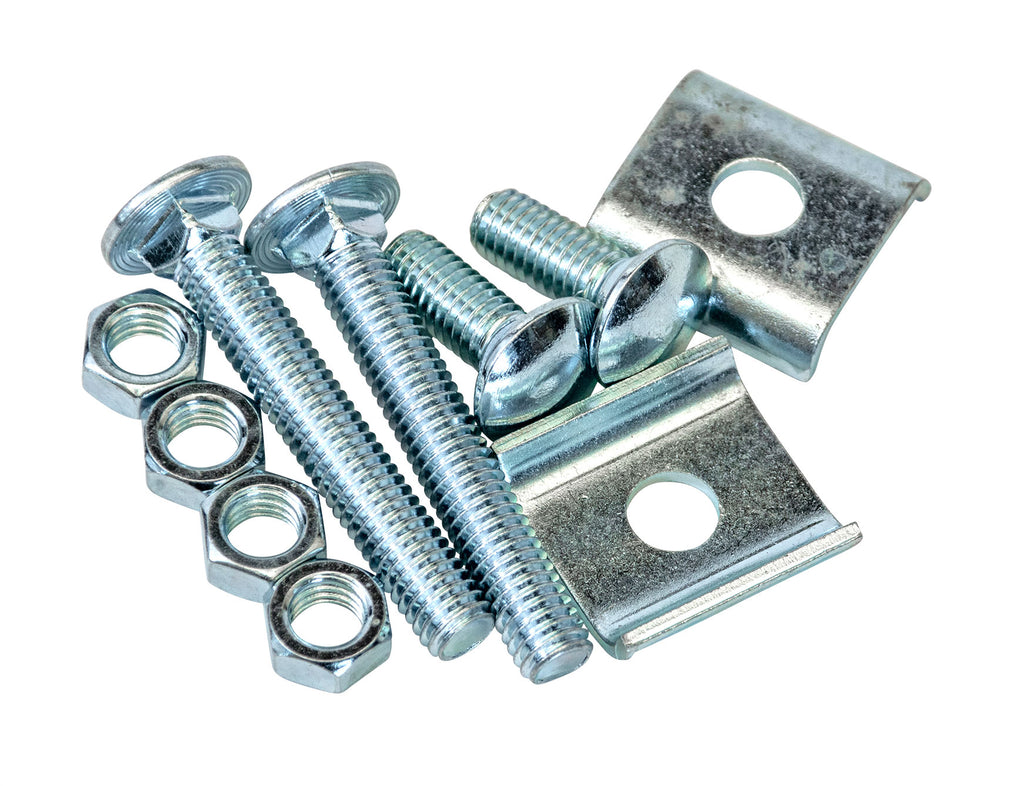 Gas Tank (Extra Capacity); 1953-54 Chevy Car
Nothing beats a Drake Tank! 
Fuel Injection or Carburetor Ready
·         Ready to serve fuel injection or high-performance carburetor systems.
·         Fuel pickup port hole easily accepts Drake's own pickup unit or other common aftermarket units.
·         Running an external pump? Simply block off the fuel pickup port with included plate and gasket, and run your line from the 1/4 NPT outlet (stock location).
Added Capacity
·         Enlarged from 16 to 18 gallons, Drake's Tank allows you to skip frequent station stops and keep on cruisn'.
·         No need to fabricate longer straps – we include them with the Tank.
Multiple Sending Unit Options
·         VDO, Classic Instruments, Stewart Warner, Drake's exclusive multi-pattern fuel sender flange makes connections easy. Run the gauges you want without engineering your own sender port.
Made for the Job
·         High strength steel and die-stamped ridges keep the Tank strong and sturdy while continuous seam welds hold the gas where it should be – inside.
·         Specially formulated surface treatment inhibits the start and spread of corrosion.
·         Single-Tube steel filler neck welded to main body (unlike the competition's tube-hose-tube Frankenstein concoction) eliminates chance of leakage and hose degradation.
·         Pressure tested twice before shipment.
Features
·         Internally welded reservoir tray ensures fuel availability when you need it. No more fuel starvation when accelerating or cornering.
·         Versatile 1/4 NPT fuel line outlet for greater connection adaptability (over stock style compression fit outlet) to your line of choice.
·         Includes extra long steel mount straps, sending unit gasket, fuel pickup port block-off and gasket, fuel line plug, drain plug, mounting hardware with special square reinforcement washers.
Shipping
·         This product is dimensionally large. Extra shipping charges applied at checkout. Excluded from free shipping offers.
All items to be returned, whether flawed or incorrect merchandise can be returned within 30 days of original ship date. ALL returns may be subject to a 15% restocking fee.
TO RETURN AN ITEM
Call customer service at 800-221-3673 from 8:00 to 4:30 PST, Monday through Friday. They will issue you a Return Material Authorization Number (RMA#). Display this RMA# visibly on the outside of the return packaging. Enclose a copy of the original invoice with the returned merchandise. All returns must be pre-paid shipping and fully insured. We do not accept collect shipments or unauthoized returns. When the return is due to our error, we will refund the pre-paid freight charges and immediately exchange the item(s) or provide a refund.
The following items have a NO RETURN/NO REFUND policy:
Voltage Regulators
Voltage Cutouts
All Electrical Items
Books & Publications
Videos
Posters
Glass Patterns
Wood Items
Computer Software
Foreign Shipments
Special Orders

DAMAGED SHIPMENTS
Upon receipt of an obviously damaged package, you have the option to refuse delivery and the order will be returned to BDR. Or you can recieve the order making not of visible damage in writing to the carrier. If upon inspection of the parts you find damage due to the carrier's handling you then have 48 hours to file a claim with the carrier. DO NOT RETURN THE DAMAGED PARTS TO BOB DRAKE REPRODUCTIONS. Keep the package and parts as close as possible to the condition you recieved them.Without the pacjage the carrier will void your claim. Claims for shortages due to carrier negligence must be made within 5 working days of receipt of merchandise.